Lady Of Mount Carmel.
Williamsburg. Brooklyn, NYC.
2018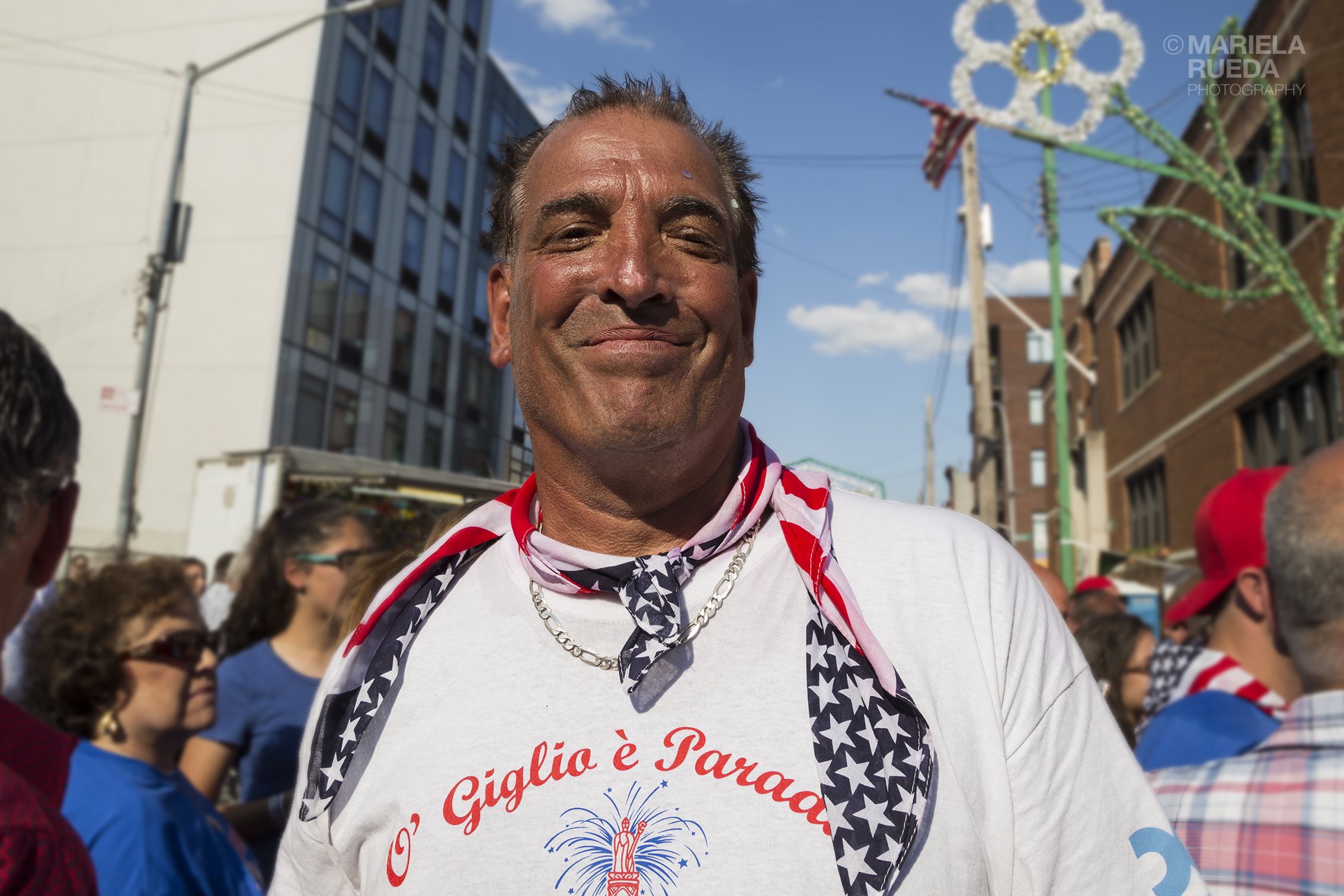 One of the most spectacular and unusual traditional Italian feasts takes place in the streets of Williamsburg (Brooklyn) every year.

The Feast of Our Lady of Mount Carmel and St. Paulinus of Nola gathers thousands of people to wach as 130 well-trained men headed by a "capo" raising and then dancing the 80-foot-tall, three ton tower known as The Giglio, which means "Lily" in Italian. The Giglio also holds a parish priest and an Italian brass band that includes a singer.

The tower is topped by a representation of St. Paulinus, a Christian martyr who was taken as a prisoner by the Turks; when he was released, St. Paulinus came back to Nola in a boat and he was welcome by people who were at the shore greeting him with lilies.

In front of this tower, another group of 120 man carry a life-size boat with the statue of St. Paulinus and people portraying the Turks and the pirates. The crews lift their boats up and down while parading through the streets.

This huge event includes different activities such as fair, food, drinks and masses celebrated throughout the day and evening at the church. Masses are served not only in english but also in Italian, Haitian Creole, Polish and Spanish. The final day close with raffles in front of the church at 10 pm.

Faithful women praying in front of Our Lady of Mount Carmel while a man is clipping the money offered by them.
A "capo" heading the group of men carrying The Giglio.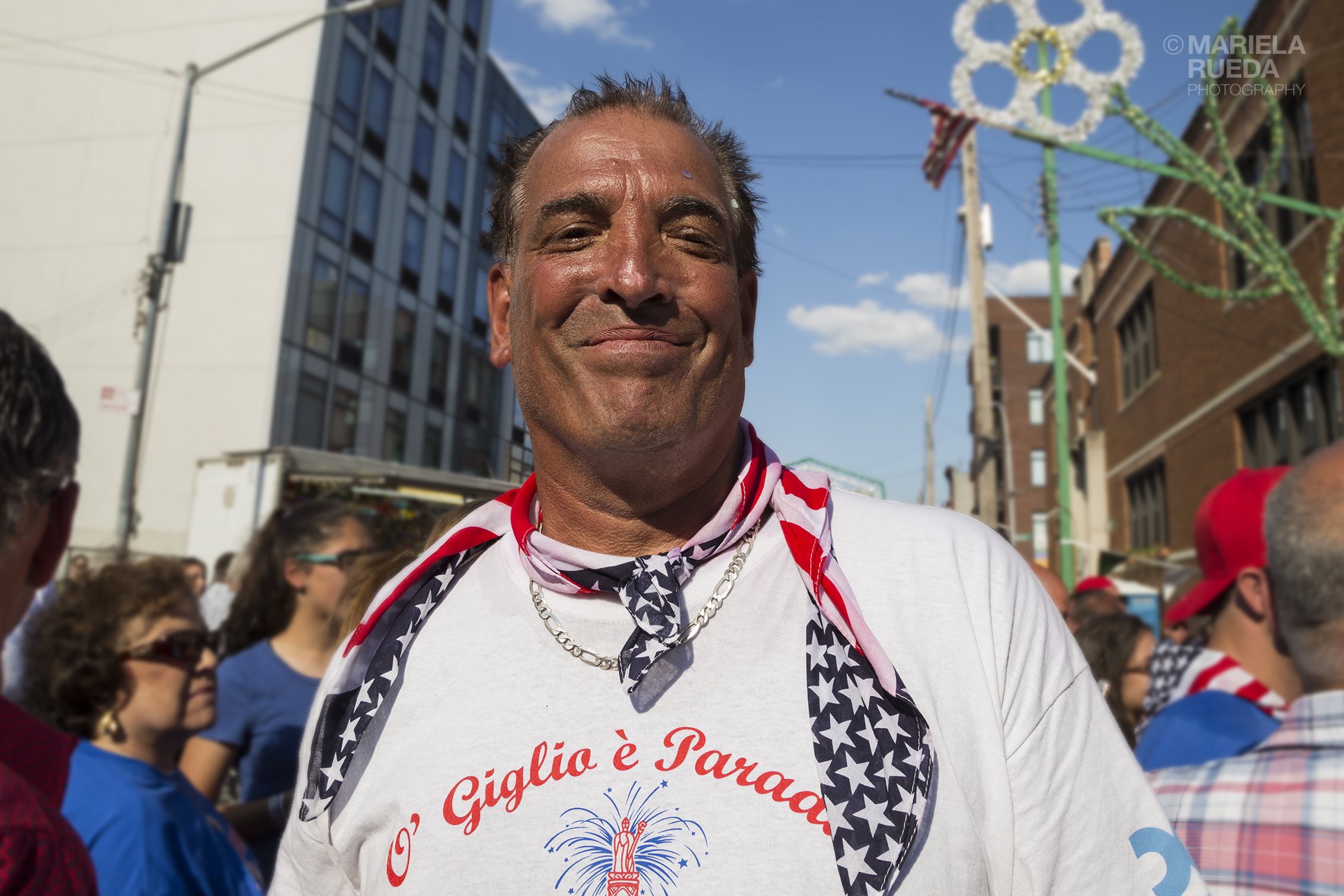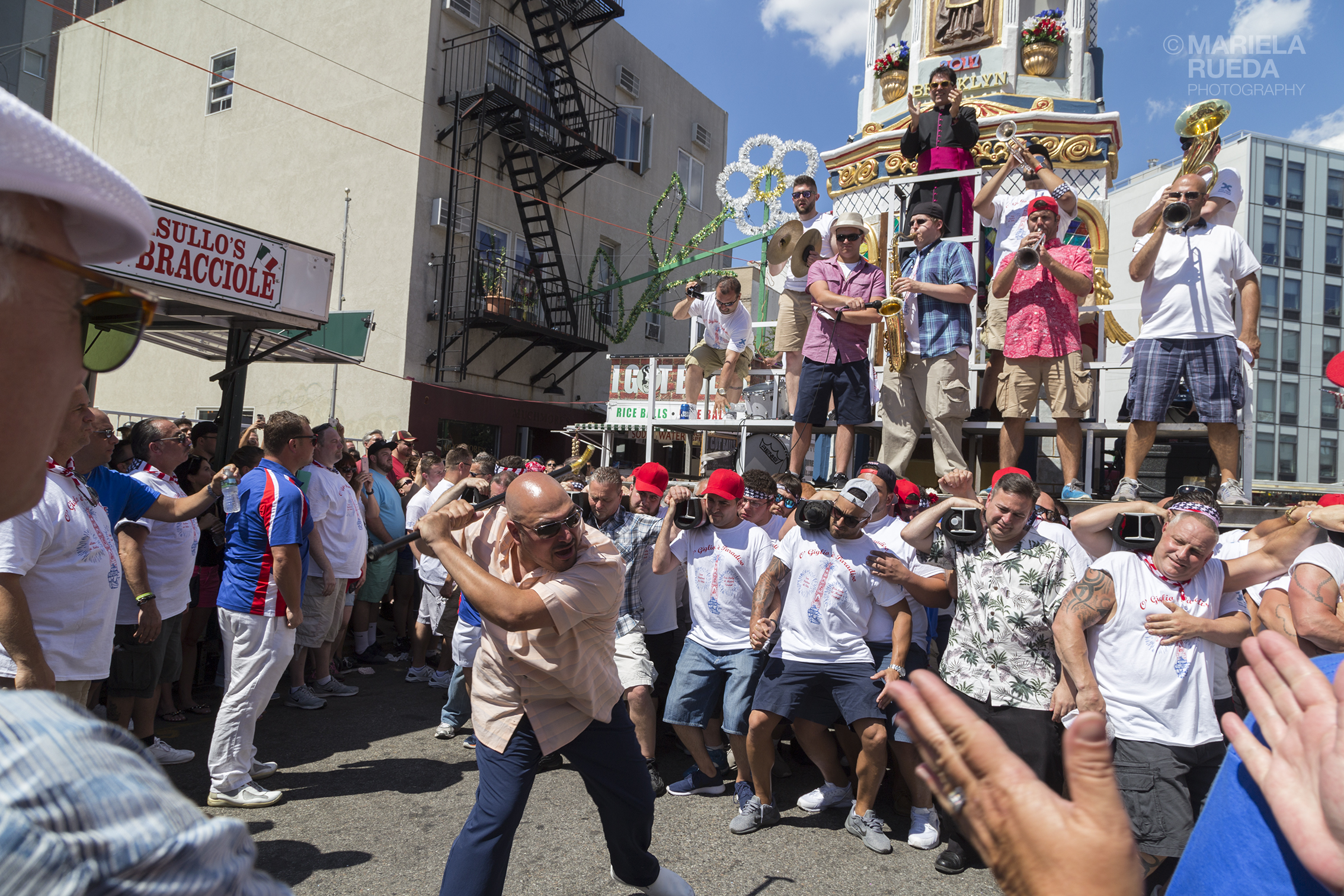 Another "capo" heading the group of men carrying The Giglio.
An Italian man showing his tattoos: On the left arm he has "The Giglio" adorned with musical notes and on the righ arm he has the Lady of Mount Carmel.
Italian young guys smoking cigars while enjoying the fair during the celebration of Our Lady of Mount Carmel.